An Esteemed Panel of Judges
AAMEG is pleased to be working with an esteemed panel of judges for its third annual AAMEG Africa Awards. Representing an extraordinary calibre of expertise across mining, ESG, sustainability, finance and business consulting, this year's panel will bring a diverse array of perspectives and a commitment to forging mutually beneficial outcomes for the Australian-African minerals and energy industry.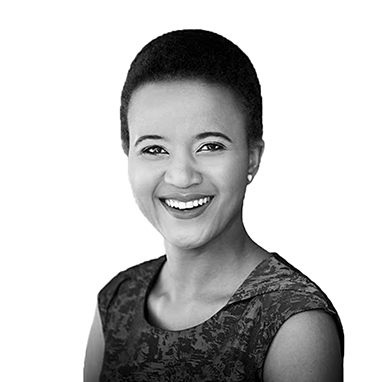 NKANDU BELTZ
Founder & Director – Beltz Mining
As an award-winning leader, 2012 Young Social Pioneer and African Australia of the Year Award recipient, published author, philanthropist, motivational speaker, humanitarian advocate and the founder-director of her own company, Beltz Mining Limited – Nkandu has an impressive repertoire of credentials that make her an admirable panellist for the 2022 AAMEG Africa Awards.
Nkandu has fit a multitude of experiences into her life to date, having lived across four countries and attaining qualifications in communications and business, which saw her work for several years as a journalist for the Ngami Times in Botswana.
Her entrepreneurial spirit has seen Nkandu establish and run her own businesses here in Australia and Africa – including her exploration company, Beltz Mining in Zambia – which has recently moved from a private to public-listed company.
Nkandu's experiences prior to becoming involved in the mining sector, combined with her first-person understanding of the responsibilities of mining company leaders to enact the change they wish to see – has truly fuelled one of her main life passions – advocacy for children's rights and youth development, with a strong focus on ESG.
These qualities of Nkandu are reflected in what she most wishes to see in 2022 Africa Awards submissions – tangible impacts of social works bettering local communities and future generations.
BEN GARGETT
Partner – PwC Australia, Melbourne
Ben Gargett, a Partner in PWC's Melbourne office and one of the key instigators of the AAMEG Africa Awards is excited to be returning as a judge for 2022.
Ben's extensive experience in providing audit and related services to the resource sector globally has led to a specialisation in financial assurance services to resources industry, primarily mining, but also oil and gas.
With a focus on the mining sector, Ben's efforts led to the development of PwC's Australia-Africa Practice, which he leads nationally. The Australia-Africa practice connects Australian companies with PwC's leading African network with the aim of advancing the capacity of the sector and maximising investment opportunities.
As a frequent key speaker at conventions and conferences within the resource sector, the former Vice-Chair of AAMEG has a passion for supporting dynamic and growing organisations and helping companies to achieve their potential and exceed in the market. He looks forward to seeing submissions that are pushing the envelope and maximising opportunities within the sector.
CATHY GALLI
Director – Rescology
Cathy is dedicated to working with people and the environment. Born in Zambia and brought up in Zimbabwe, she has been immersed in multicultural and multilingual societies in settings where community relations and acceptance in society were an integral part of business. She started her first business and founded her first community development project in the 1990's. The Community Horticulture Project, a first for Kwazulu-Natal became a role model for replication across South Africa receiving multiple international and national accolades.
Building on this and her Zimbabwean heritage, she has worked on novel and other award-winning projects in projects Zambia and Botswana. The common theme throughout has been building sustainable enterprise through partnerships and relationships with rural and remote African communities, government and the private sector.
Cathy's upbringing in mining and agricultural enterprise led to a natural transition from community development, conservation and ecotourism into the resources sector in Australia. Since 2007, Cathy has worked around the globe on different projects and across multiple commodities including 14 African nations, through-out Western Australia, in the Northern Territory, South-east Asia and South America. The sustainable integration of environmental and social factors has been the hall mark of her career where she has built a reputation for enhancing and optimising performance. Cathy is committed to ESG, is an active contributor to the sector and currently works in advisory and integration of ESG into operations.
Cathy is looking forward evaluating the suite of environmental and social initiatives through the AAMEG Africa Awards Program.
The AAMEG Africa Awards is thrilled to welcome Cathy aboard in 2022.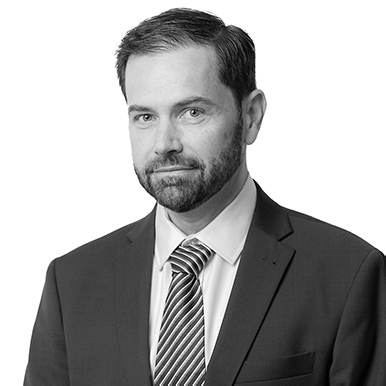 Simon Fitzgerald
Senior Project Manager – Sustainability for the MCA
Simon is an experienced manager with over twenty years of experience within the resources industry. Simon has held a number of operational and technical roles across Australia and focussed on risk management and continuous improvement to deliver safe productive outcomes.
At the Minerals Council of Australia, Simon supports the implementation of the Towards Sustainable Mining (TSM) ESG framework. TSM provides sustainability tools and indicators to help companies responsibly manage and continually improve environmental, social and governance performance.
SHERIF ANDRAWES
Global Head of Natural Resources & Partner – Corporate Finance at BDO
Heading up BDO's Global Natural Resources Department (including Mining, Oil & Gas and Renewables), Sherif is responsible for strategising and developing the sector within BDO internationally – in addition to his role as a Partner of Corporate Finance at the company.
Having prepared over 400 public independent expert reports and investigating accountant's reports, Sherif is recognised as a leader in his field in Australia.
Sherif is a Fellow of both Chartered Accountants Australia & New Zealand and the Institute of Chartered Accountants in England & Wales and a CA BV (Business Valuation) Specialist as recognised by Chartered Accountants Australia and New Zealand.
Sherif has supported clients that work between Australia and Africa in the resources sector over many years and brings that experience to benefit AAMEG and its members. As a Director of the AAMEG Board, Sherif has a vested interest in Australian mining companies with operations in Africa and has been a supporter of AAMEG and other relevant Australian/African ventures for many years.
As a key speaker on valuation at many industry events and seminars, Sherif looks forward to submissions to the AAMEG Africa Awards 2022 that understand the importance of stakeholders and prove consistent due diligence.