AAMEG Board
AAMEG is administered and run by appointed Officers, who are supported by a Board of elected directors from member companies.
Roger Staley
Chief Executive Officer
Roger Staley is an internationally experienced senior mining, management and business professional with over 40 years of involvement in the Mining industry. Having undertaken roles on both the 'Customer side' of exploration and mining operations and the 'Consultancy side' of sales and services, Roger brings rounded, expert knowledge to the Australia-Africa Minerals and Energy Group.
Roger has lived and worked in Africa for almost 10 years during which he developed strong relationships with diplomats and Department of Foreign Affairs and Trade (DFAT) representatives.
Responsible for global and/or regional business while based in Australia, Zambia, Republic of Congo, UAE and Canada, Roger interacted with all levels of government and local stakeholders, focusing on Mines ministries but also engaging with the Office of the President, State Owned Enterprises, NGOs and foreign governments operating in the region.
Roger is proud to be a Fellow of the Australian Institute of Mining and Metallurgy and a member of the Australian Institute of Geoscientists.  He is also maintains an interest in various industry groups including Minerals Council of Australia, Association of Mining and Exploration Companies, French-Australian Chamber of Commerce and Industry, Gold Industry Group, WA Mining Club and the WA School of Mines Alumni Group.
Peter De Leo
Chair
Peter De Leo, Managing Director of Lycopodium Limited, is a civil engineer with over 30 years' experience within the resources and infrastructure sectors. Successfully delivering many of Lycopodium's pioneering and large-scale projects in Africa, Peter is a trusted advisor in the design, engineering and construction of resource projects. Peter brings first-hand understanding of the risks and challenges businesses face working on the continent, but also a sound appreciation of the benefits and opportunities that come with it.
Sherif Andrawes
Director
Sherif is the Global Head of Natural Resources for BDO which is a global accounting and consulting firm with around 90,000 staff. As a leader of the Corporate Finance practice of BDO in Perth, he has led BDO teams for numerous capital markets transactions, has prepared over 500 public independent expert reports and investigating accountant's report.  Sherif is recognised as a leader in his field. His valuation reports have been required for many different purposes including takeovers, schemes of arrangements, expert witness, capital raising, application for funding and taxation.
Sherif has had a particular focus on Australian mining companies who operate in Africa.  He has supported such clients over many years and can bring that experience to the benefit of AAMEG and its members. As a supporter of AAMEG and other relevant Australian/African ventures, such as Africa Down Under and the Cape Town Mining Indaba for many years, he understands the importance of stakeholders too.
Colin Carson
Director
In 1987 Colin became a partner of a CPA firm, specialising in taxation and public company secretarial work, including for Mount Edon Gold Mines NL, operator of the Tarmoola Gold Mine in WA.
In 1996, Colin became a foundation shareholder and director of Corporate & Resources Consultants Pty Ltd, a company specialising in assisting with mining industry transactions, stock exchange listings and fundraisings. Colin has acted as a director and company secretary of a number of ASX listed exploration companies operating in Australia, Asia and West, central and East Africa, and was an executive director of Perseus Mining Limited from its incorporation until 2020. Colin has had extensive interaction with West African governments and mining associations on issues surrounding mining and tax laws.
Tim Carstens
Director
Tim Carstens has been Managing Director of Base Resources Ltd since its inception in 2008. During this time, it has acquired, designed, funded, developed and successfully operationalised the $310 million Kwale Mineral Sands Project Operation, Kenya's first large scale mining project. Tim has been instrumental in laying the foundations for the company's progressive governance, sustainability and social responsibility programs, which have secured broad local community and Kenyan government support for the Kwale Operation and the company. As well as continuing to manage the Kwale Operation, Base Resources is now developing the Toliara Project in Madagascar.
A Chartered Accountant by profession, Tim's resources career spans more than 20 years, including senior executive roles with Perilya Limited, North Limited, Robe River Iron Associates, Iron Ore Company of Canada and St Barbara Mines Limited in operations, strategy, corporate development and finance, both in Australia and overseas. Tim was Chairman of AAMEG from November 2015 to March 2021.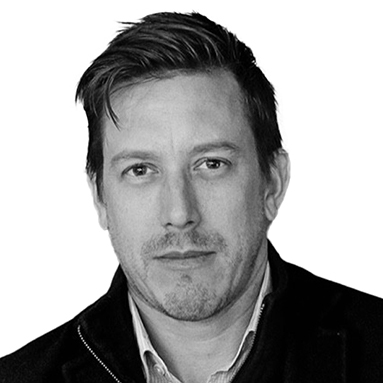 James W S Durrant
Director
James is a Mining and Mechanical Engineer with a background in Tier 1 and Junior mining company operational leadership and project development, across Australia and Africa, having started his career with BHP Billiton.
Experienced in greenfield project development from exploration through to development. His experience includes leading the engineering, socio-environmental and infield investigation programmes for Danakali's Colluli Potash project in Eritrea and Canyon's Minim Martap Bauxite project in Cameroon. He has also led in-country teams and has supported projects through permitting and agreement negociation, funding, and major contracts including off-take.
Currently, as General Manager Projects for Rare X limited, James leads the Cummins Range Rare Earths and Critical Metals project in Western Australia. Additionally, James is Director of EAU Mining, an Arabian-Nubian Shield focussed resources comppany and Director of AAMEG, the peak body representing Australian companies engaged in the development of Africa's resource industry.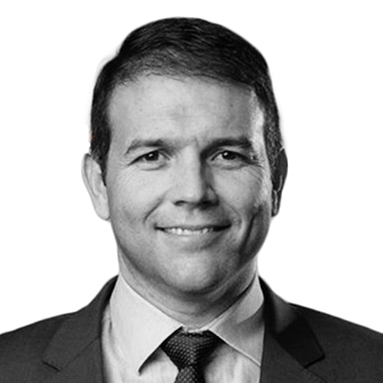 Mark Norwell
Director
Mark is the MD and CEO of Perenti (former Ausdrill) employing over 8000 people and 5000 employees working in Africa, employed by AMS, AUMS and Barminco, all wholly owned subsidiaries of Perenti. Perenti, through AMS has over 25 years of operating experience in Africa. Perenti currently operates across 10 countries in Africa for multiple clients, in both surface mining and underground mining. Mark has over 20 years of experience in the mining industry working in Australia, Africa, North America and South America, and has previously worked for Thiess, Leighton Contractors, Henry Walker Eltin and Macmahon.
Mark has a degree in civil engineering (honours) from the University of Western Australia and a MBA from the University of New South Wales.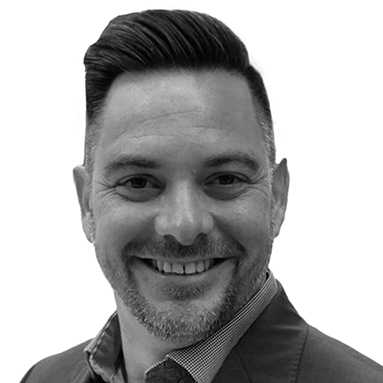 Joseph Taboni
Director
Joseph (Joe) sits as the Director – Global Risk Services for International SOS in Perth. His remit covers Western Australia, which has him regularly working with Australian clients who have overseas projects and operations in Africa. Joe has a strong decade-long background in the Energy, Mining and Infrastructure sector.
Prior to joining International SOS, Joe's previous position with Chandler Macleod saw him responsible for setting up national pre-deployment assessment centres to ensure employees were fit for assignment – and more specifically, assessments of health, security risk and the delivery of medical solutions to remote operations were achieved. With regular travel to visit clients in countries such as Ghana, Mozambique and Burkina Faso, Joe's current role now sees him designing and overseeing the delivery of operations in line with medical evacuation response plans and security escalation protocols for International SOS clients operating overseas.
Meriel Steadman
Director
Meriel is a Partner at Piper Alderman, a leading law firm which has operated in Australia for over 150 years and belongs to an international network of law firms. With over 20 years of experience in contract drafting and advising international clients on complex legal disputes, Meriel is renowned for providing clear, concise and commercially sound advice, allowing her clients to achieve their strategic objectives. Her experience in working for an international resources company in addition to one of Australia's top universities has enabled her to advise clients on strategies to avoid or resolve disputes in a commercially effective way.
Meriel has advised a number of companies with Africa projects including Sundance Resources Limited. Danakeli Limited, Tiger Resources Limited and its subsidiary Société d'Exploitation de Kipoi and Yellow River. Alongside being a Graduate of the AICD Company Directors Course, Meriel possesses practical Board experience, acting as Director for Telethon Community Cinemas, the Australian British Chamber of Commerce and the Perth Centre for Energy and Resources Arbitration (PCERA).