AAMEG Board
AAMEG is administered and run by appointed Officers, who are supported by a Board of elected directors from member companies.
Peter De Leo
Chair
Peter De Leo, Managing Director of Lycopodium Limited, is a civil engineer with over 30 years' experience within the resources and infrastructure sectors. Successfully delivering many of Lycopodium's pioneering and large-scale projects in Africa, Peter is a trusted advisor in the design, engineering and construction of resource projects. Peter brings first-hand understanding of the risks and challenges businesses face working on the continent, but also a sound appreciation of the benefits and opportunities that come with it.
Ben Gargett
Vice-Chair
Ben Gargett is a partner in PwC's Assurance practice, based in Perth. Ben specialises in the resources sector, primarily mining, but also oil & gas. Through his role in driving PwC's growth in the mid-tier and junior mining sectors, he developed a passion for supporting dynamic and growing organisations and helping companies to achieve and exceed their potential.Ben's focus on the mining sector lead to the development of PwC's Australia-Africa Practice, which he lead nationally. The Australia-Africa practice connects Australian companies with PwC's leading African network, supported by our Australian team which understand their business, culture and objectives and connects our clients to partners on the ground where they need it.He has extensive experience in providing audit and related services to the resources sector globally, working with iconic Australia companies such as Fortescue Metals Group, Rio Tinto and BHP Billiton, large multinationals such as Newmont, Shell and Exxon Mobil and a range of companies across the junior and mid-tier mining sector.
Ben spent three years as PwC's Global Mining Knowledge Manager, on the firm's Global Mining Leadership Team, which included responsibility for supporting and growing PwC's major mining account teams around the world. He is an Assurance partner specialising in the resources sector and has extensive experience in providing audit related services, merger and acquisition assistance and accounting advice to all sizes of mining, oil & gas producers and related services companies and is a frequent key speaker at conventions and conferences in the resources sector. Ben was appointed Deputy of AAMEG in November 2016.
Sherif Andrawes
Director
Sherif is the Global Head of Natural Resources for BDO which is a global accounting and consulting firm with around 90,000 staff. As a leader of the Corporate Finance practice of BDO in Perth, he has led BDO teams for numerous capital markets transactions, has prepared over 500 public independent expert reports and investigating accountant's report.  Sherif is recognised as a leader in his field. His valuation reports have been required for many different purposes including takeovers, schemes of arrangements, expert witness, capital raising, application for funding and taxation.
Sherif has had a particular focus on Australian mining companies who operate in Africa.  He has supported such clients over many years and can bring that experience to the benefit of AAMEG and its members. As a supporter of AAMEG and other relevant Australian/African ventures, such as Africa Down Under and the Cape Town Mining Indaba for many years, he understands the importance of stakeholders too.
Krista Bates
Director
Krista is a corporate partner with Lavan and head of the Lavan Mining & Resources Group. She has extensive experience advising a diverse base of private and listed companies, private equity funds, governments and individuals, nationally and internationally on mergers, acquisitions and disposals (including by auction), private equity investments, joint ventures, management buy-outs, schemes of arrangements (both solvent and insolvent), corporate governance issues, commercial contracts and general corporate advice.
Krista has led transactions with deal values ranging from $20,000 to $4.5 billion across multiple sectors and has an exceptional legal background (magic circle firms Clifford Chance and Linklaters) with over 18 years' experience in the legal market including acting as Head of Africa for a large London law firm. Prior to moving to Perth, she was consistently over many years recognised as a Band One/Tier One leading lawyer by Chambers Global, IFLR and PLC Which Lawyer, and she has been praised for her strong commercial acumen and pragmatic approach to investing in Africa.
Colin Carson
Director
In 1987 Colin became a partner of a CPA firm, specialising in taxation and public company secretarial work, including for Mount Edon Gold Mines NL, operator of the Tarmoola Gold Mine in WA.
In 1996, Colin became a foundation shareholder and director of Corporate & Resources Consultants Pty Ltd, a company specialising in assisting with mining industry transactions, stock exchange listings and fundraisings. Colin has acted as a director and company secretary of a number of ASX listed exploration companies operating in Australia, Asia and West, central and East Africa, and was an executive director of Perseus Mining Limited from its incorporation until 2020. Colin has had extensive interaction with West African governments and mining associations on issues surrounding mining and tax laws.
Tim Carstens
Director
Tim Carstens has been Managing Director of Base Resources Ltd since its inception in 2008. During this time, it has acquired, designed, funded, developed and successfully operationalised the $310 million Kwale Mineral Sands Project Operation, Kenya's first large scale mining project. Tim has been instrumental in laying the foundations for the company's progressive governance, sustainability and social responsibility programs, which have secured broad local community and Kenyan government support for the Kwale Operation and the company. As well as continuing to manage the Kwale Operation, Base Resources is now developing the Toliara Project in Madagascar.
A Chartered Accountant by profession, Tim's resources career spans more than 20 years, including senior executive roles with Perilya Limited, North Limited, Robe River Iron Associates, Iron Ore Company of Canada and St Barbara Mines Limited in operations, strategy, corporate development and finance, both in Australia and overseas. Tim was Chairman of AAMEG from November 2015 to March 2021.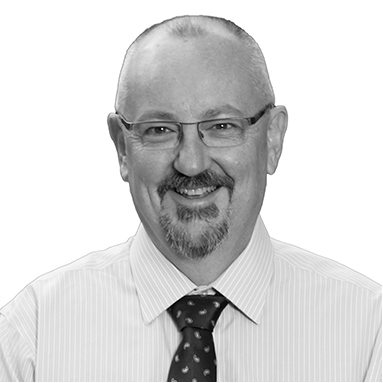 Andrew Dinning
Director
Andrew Dinning is a founder and the President and CEO of Sarama Resources Ltd. He has over 25 years experience in the international mining arena having worked in the Democratic Republic of Congo, West Africa, UK, Russia and Australia. Andrew has extensive mine management, operations and capital markets experience and has spent most of his career in the gold sector.
He was a Director, President and Chief Operating Officer of DRC based Moto Goldmines Ltd from 2005 to 2009. Andrew oversaw the company's flagship Moto Gold Project (now Kibali Gold) develop from 4 million ounces of gold to +22 million ounces of gold and took the project from exploration to pre-development before Moto Goldmines was purchased by Randgold Resources and AngloGold Ashanti in October 2009.
Andrew has a MBA, a First Class Mine Managers Certificate (Western Australia) and a Bachelor of Engineering (Mining) degree.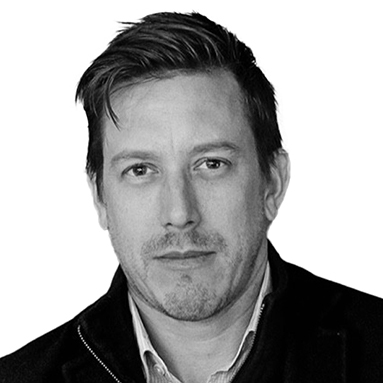 James W S Durrant
Director
James is a Mining and Mechanical Engineer with a background in Tier 1 and Junior mining company operational leadership and project development experience having started his career with BHP Billiton.
Experienced in greenfield project development in Africa from exploration through to development funding including technical marketing, James led the engineering and ESIA studies and ESG system development for Danakali's Colluli project in Eritrea including supporting the project though permitting and agreement negotiation, funding, and major contracts including off-take.
Currently leading the DFS and ESIA and the in-country technical services team for Canyon Resource Limited's bauxite project in Cameroon, James has senior government connections and an understanding of the political systems of both Eritrea and Cameroon and also maintains good connections in Ethiopia.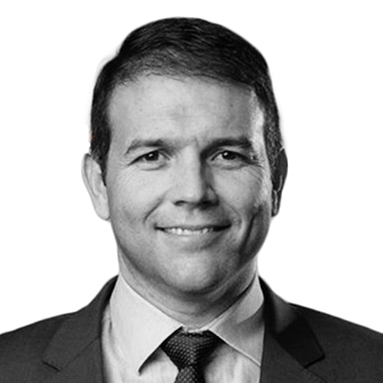 Mark Norwell
Director
Mark is the MD and CEO of Perenti (former Ausdrill) employing over 8000 people and 5000 employees working in Africa, employed by AMS, AUMS and Barminco, all wholly owned subsidiaries of Perenti. Perenti, through AMS has over 25 years of operating experience in Africa. Perenti currently operates across 10 countries in Africa for multiple clients, in both surface mining and underground mining. Mark has over 20 years of experience in the mining industry working in Australia, Africa, North America and South America, and has previously worked for Thiess, Leighton Contractors, Henry Walker Eltin and Macmahon.
Mark has a degree in civil engineering (honours) from the University of Western Australia and a MBA from the University of New South Wales.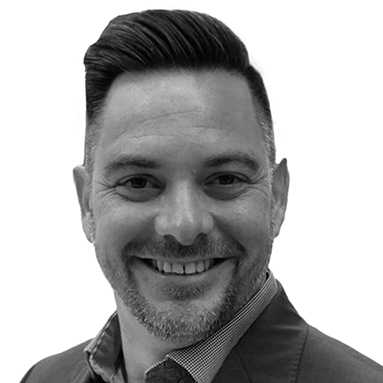 Joseph Taboni
Director
Joseph (Joe) sits as the Manager – Global Risk Services for International SOS in Perth. His remit covers Western Australia, which has him regularly working with Australian clients who have overseas projects and operations in Africa. Joe has a strong decade-long background in the Energy, Mining and Infrastructure sector.
Prior to joining International SOS, Joe's previous position with Chandler Macleod saw him responsible for setting up national pre-deployment assessment centres to ensure employees were fit for assignment – and more specifically, assessments of health, security risk and the delivery of medical solutions to remote operations were achieved. With regular travel to visit clients in countries such as Ghana, Mozambique and Burkina Faso, Joe's current role now sees him designing and overseeing the delivery of operations in line with medical evacuation response plans and security escalation protocols for International SOS clients operating overseas.