AAMEG'S AFRICA AWARDS RETURN IN 2021, CELEBRATING SUSTAINABLE LEADERSHIP IN THE FACE OF GLOBAL CHALLENGES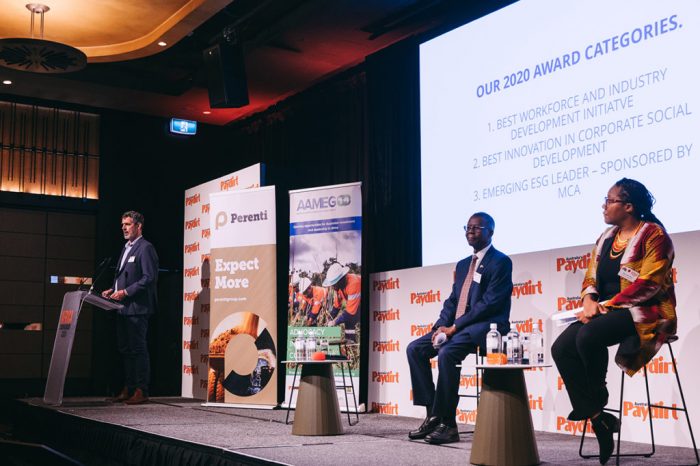 Perth, Western Australia: The Australia-Africa Minerals and Energy Group (AAMEG) is set to present the third annual Africa Awards in September this year.
The awards, held to recognise the achievements of Australian mineral and energy companies with operations in Africa, will coincide with the Africa Down Under conference in Perth.
As a result of the ongoing global COVID-19 pandemic, the scope of the awards will be extended to include projects from the preceding 24 months, as opposed to the usual 12.
With many African nations still heavily affected by the virus, recognising companies that innovate and adapt to the challenges associated with a global pandemic – logistical, political, social, or environmental – is more important than ever before, according to AAMEG CEO Bill Witham.
"2020 was undoubtedly a tough one for many companies who have investments in Africa," says Witham. "Despite the pandemic, many have risen to the challenge and have been able to resume their operations in line with the latest local and international health advice."
"AAMEG endeavours to support those companies who have had to make drastic changes simply to stay afloat in a world that has not yet reformed sufficiently to accommodate operations of prior scale and capacity."
Following great success in 2020, AAMEG is pleased to announce that the Emerging ESG Leader Award will once again be offered to junior explorers and service companies with fewer than 25 employees, celebrating organisations able to punch above their weight in a competitive landscape.
As exemplified by 2020 winner Orion Minerals, success in this category is not a matter of massive capital investment so much as an ability to demonstrate the real, tangible impacts that their work has had on the community within which they operate.
Other returning categories include Best Innovation in Corporate Social Development and Best Workforce and Industry Development Initiative. The former acknowledges companies who have gone above and beyond traditional CSR and ESG efforts, showcasing collaboration and engagement between the African community and government, while the latter acknowledges companies who have empowered local populations through innovative training programs, mentoring or apprenticeships.
This year's judging panel is yet to be announced, but will feature a line-up of experienced industry professionals alongside Bill Witham, AAMEG's CEO.
Nominations for the third instalment of the AAMEG Africa Awards are open from April 9 – August 20, with full application details available at www.aameg.org
NOMINATION FORM: Best Innovation in Corporate Social Development
NOMINATION FORM: Best Workforce and Industry Development Initiative
Sign-up to our Newsletter