AAMEG Africa Awards 2021: Workforce and Industry Development Winner – Perenti
By AAMEG | 29 September 2021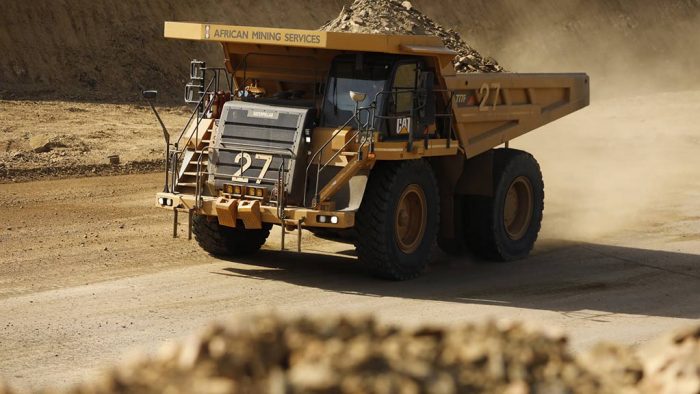 CREATING VALUE AND CERTAINTY FOR THE COMMUNITIES OF BOTSWANA
Company Description
Perenti is a global diversified mining services group and a market leader in surface and underground mining. Founded in Kalgoorlie in 1987 we now operate more than 55 projects across 4 continents and 12 countries.
We employ more than 7,800 people and in the last financial year we delivered more than A$2 billion in revenue.
We operate two Industry Sector Groups or ISGs – Mining and Investments and these ISGs consists of iconic mining services brands:
Our Mining ISG comprises Barminco and African Underground Mining Services (or AUMS), both market leading hard-rock underground mining service providers. Ausdrill in Australia and African Mining Services (or AMS) in Africa – both highly respected surface mining companies in the countries in which they operate.
The Investments segment comprises businesses providing a range of support services to the mining sector, including equipment rental, mineral analysis, and supply chain logistics.
Our primary markets for mining services are Africa and Australia, although we have recently expanded into North America. Our operations and mining expertise span nine commodities including gold, nickel, copper, zinc and iron ore.
In Africa we have 30 years' experience working across both surface and underground mines and support mining services. We currently operate 21 projects across 8 countries and employ more than 5000 people with 63% of employees in Africa. We have experience in 11 countries in Africa including Egypt, Mali, Senegal, Burkina Faso, Ghana, Tanzania, Botswana, South Africa, Guinea, Cote D'Ivoire and Zambia. We have a local participation rate of 88 per cent across our international operations and are committed building capability and capacity in the communities we operate in.
Initiative Description
Perenti subsidiary Barminco has been contracted for five years to provide underground mining services to the Khoemacau Copper Mining's Zone 5 project. Barminco commenced at Zone 5 in 2019 with the aim to create a safe, large-scale, fully-mechanised underground mine – a first for the mining industry in Botswana.
Our objective is to deliver high-quality employment and sustainable skills development for the people of Botswana, creating a highly competent national workforce to support and sustain the Zone 5 operation, and the wider mining industry. To achieve this, Barminco established the Maun Training Centre to educate local workers with no previous mining experience in the practices, processes and methodologies of underground mining.
We have invested more than $1million USD to build the 3,400m2 training centre which includes a workshop, underground training environment, conference room, lecture rooms and an underground machine operator training simulator. The facility closely mirrors the state-of-the-art training centre in Australia where all newly recruited employees get their first introduction to underground mining.
The Maun Training Centre provides a safe introduction to the modern mechanised underground working environment enabling a great level of proficiency once the trainees commence work. Trainees learn modern mining methods that have never been utilised in Botswana before. The training centre also offers training for a wide range of trades including construction, mechanical, electrical, boilermaking and fitting. As well as training the local workforce in Botswana, the centre also provides training for other African countries.
Trainees are well equipped with relevant skills and knowledge for their role, with training from skilled coordinators and trainers with vast experience and knowledge in the mining industry. Inductions take between eight and 14 days and include a medical fitness examination and certification in First Aid. The training centre currently employs nine Batswana in training and administration roles.
Although the challenges of the COVID-19 pandemic delayed the completion of the Maun Training Centre, we are pleased to have trained hundreds of Batswana since opening in September 2020, including:
376 employees completed the cultural awareness training
188 employees completed induction training
25 Contractors have been inducted
45 Trades persons trained through the Engineering School
The centre is equipped to support a pipeline of future projects for other Perenti subsidiaries – including supporting AMS new surface project in Botswana at Sandfire Resources Motheo project in Ghanzi.
Barminco is contracted at Zone 5 until February 2025 and at the time of signing it was the largest value contract in Barminco's history. The Zone 5 project has a 22-year mine life with underground mining expected to continue beyond 2041. To meet the workforce requirements of such a significant project, Barminco anticipates that many thousands of potential employees will be trained and qualified at the Maun Training Centre in the years to come building significant capability in the local workforce and supporting the economy.
Local Content
Partnering with local organisation in Botswana
Perenti and its subsidiaries are aligned with Botswana's requirement for citizen empowerment through initiatives, including investment in training (skills development), citizen spends, local recruitment, citizen partnerships and local sponsorships.
Establishing the training centre in Maun involved extensive collaboration and consultation with our client, Khoemacau Copper Mining. Zone 5 is the first mechanized, underground mine to open in Botswana and Barminco is committed to investing in long-term, sustainable training and development to create long-term employment opportunities and economic development.
In Botswana, our social license to operate extends beyond training and development to the preferential procurement of goods and services that meet our standards from citizen-owned enterprises, supporting the health and well-being of our employees and participating (with Zone 5) in community development projects that make a difference to the lives of the people in the community where we operate.
Courses offered at the Maun Training Centre are in the process of being registered with the Botswana Qualifications Authority (BQA), allowing Batswana trainees to gain the official certifications that contribute to a successful long-term career.
Training offered includes:
Induction, Barminco policies, procedures and code of conduct
Cultural awareness training
First Aid
Site process simulation
DOVER testing
Specialised immersive risk-mitigation and safety training
Realistic simulated underground experience
Operational skills enhancement
Operator performance tracking and ranking
Artisanal trades (fitters, hydraulic, pneumatic, boilermakers and auto electric)
Training Botswana Nationals in Australia
Barminco has been granted Training Visa (407 Class) Sponsorship status, which now entitles Barminco to sponsor graduates to enter Australia for training purposes – this was previously not allowed. We currently have six visa applications for Batswana citizens being processed to come to Australia, train and upskill, before returning to Botswana to fulfil important mining roles. It is Barminco's intention to continue to build upon this program once Covid-19 travel restrictions are eased.
Aligning with Botswana's requirement for citizen empowerment at the Motheo project
Perenti subsidiary African Mining Services (AMS) has recently been awarded the contract for open-pit mining services at Sandfire Resources' Motheo copper project in Ghanzi, Botswana. The contract is valued at over $496 million over a seven-year term and will see the expansion of skills training at the Maun Training Centre to include surface mining trainees recruited to work at Motheo.
Our commitment to promote economic development and community empowerment during the Motheo
project include:
Investing in citizen-owned companies with a commitment to a local procurement spend that is
>10% of total procurement spend
Commit to employing people from the local areas around the Motheo project
Engage only three western expatriates on the project and strive to employ only Batswana for all
remaining roles
Strive to improve female participation to a level of 20% above the mining industry average
Aligning with Tshukudu Metals on community programs and initiatives in Botswana
Engaging young, vibrant and energetic African nationals as our community engagement staff
Working with local mayors, chiefs and leaders to identify the needs of the community and assist in
the development plans for the region
Investing USD $100K per annum in community initiatives that will have long-term benefits.
Industry and Workforce Capability Development
Maun Training Centre
The Maun Training Centre has made a significant impact in developing and upskilling the local workforce.
Some key achievements to date include;
376 employees completed the cultural awareness training
188 employees completed induction training
25 Contractors have been inducted
45 Trades persons trained through the Engineering School
Our purpose is to create enduring value and certainty for all our stakeholders including the local communities where we operate. This is realised by training and developing the residents of our local communities in Botswana to the highest possible standard, so we build the local capability in mining, support local job creation and local businesses, ultimately ensuring that local people can replace the role of internationals in the years to come.
Botswana Mines Rescue Training
Barminco have welcomed 13 graduates into the Zone 5 Mines Rescue Team in Botswana.
Candidates have trained rigorously to meet the requirements for this course and have successfully completed the PROTO training course in South Africa. This training course is known to be one of, if not the most mentally and physically gruelling ERT courses in the world.
Our long history of training and development in Africa
Perenti has a long history of training and development in Africa. In the last 30 years, Perenti subsidiaries Barminco, African Underground Mining Services and African Mining Services have trained over 25,000 Africans and developed over 100 African expatriates.
Expanding the Maun Training Centre to include surface mining
Perenti subsidiary African Mining Services has recently been contracted to provide mining services at the Motheo Copper Project, for Tshukudu Metals. The contract is a seven-year agreement set to employee over 300 Batswana locals on the project.
The Maun Training Centre will begin training and upskilling Batswana recruits in surface mining methodologies, serving a much larger number of potential employees. The Motheo project's 12.5 year mine-life offers extensive training, development and employment opportunities for thousands of Batswana recruits.
Innovation
Introducing new learning technologies in Botswana
The Maun Training Centre offers a range of training options to prepare locals for a career in underground mining. Traineeships available include:
RII20415 Certificate II Underground Metalliferous Mining
RIINHB208D Certificate II Assist Diamond Core Drilling
The Centre also provides remobilisation training for:
Apprentices
Maintenance staff new to mining
Graduate engineers
Vacation students
The Maun facility has dedicated maintenance training workshops for upskilling local artisans in repairing and
troubleshooting mine machinery and equipment.
Utilising learning technology to build a safe and competent workforce
We blend learning technology, risk demonstrations, training aids and practical experience, applying a range
of learning theories and approaches including:
IM360 Transportable Base Simulators fitted with a range of equipment conversion kits
Bullex fire simulations and practical self-rescue devices
Virtual reality scenarios that introduce employees to equipment, work environments and test their
ability to identify and manage hazards
MineARC training refuge chamber, purpose-built to allow new starters to practise their ability to
escape emergency underground situations unaided
Safe-zone work basket and fall arrest and restraint set up, to simulate and practise safe working at
heights.
Sign-up to our Newsletter