2019 AFRICA AWARDS WINNER RECAP: BEST INNOVATION IN CORPORATE SOCIAL DEVELOPMENT
By AAMEG | 2 November 2020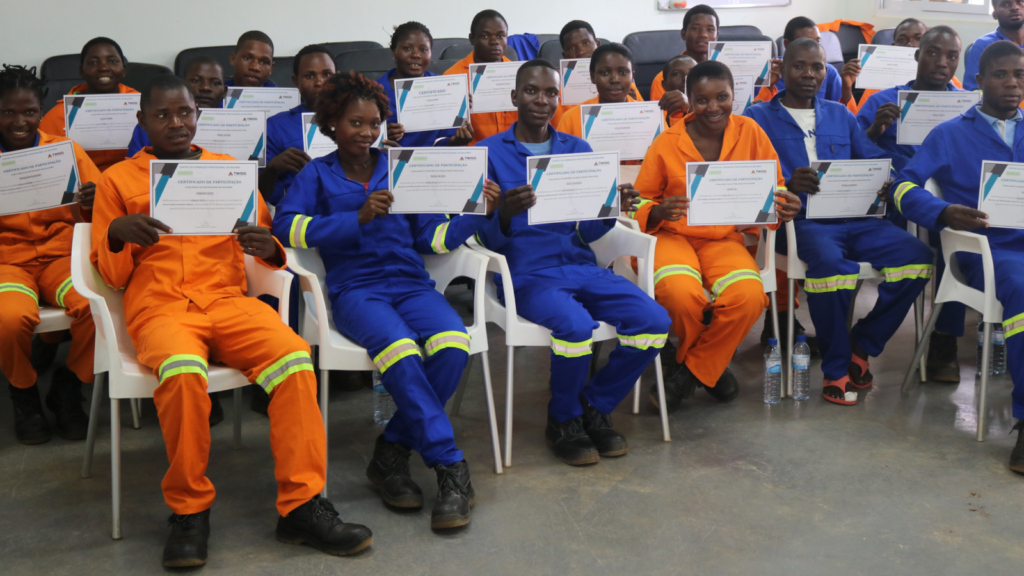 Syrah Resources – Balama Professional Training Centre Graduates
At the inaugural AAMEG Africa Awards in 2019, Syrah Resources Limited took out the award for 'Best Innovation in Corporate Social Development' for its Balama Professional Training Centre project, located in Cabo Delgado, Mozambique.
The ASX listed company impressed the judges with their commitment to providing long term employment opportunities to their host community, with the project mobilising and training a workforce of close to 1,000 employees in Mozambique—55% percent of which reside in the local host communities, 96% are Mozambican nationals, and over 20% female.
Fiona Haslem-McKenzie, Co-Director for Regional Development at the University of WA and 2019 awards judge, commented, "Syrah Resources showed exceptional dedication to upskilling members of the local community and their commitment to retaining this workforce was providing long-term, local economic advantage."
Syrah collaborated with the Mozambique Ministry of Labour and Mozambique National Institute of Professional Training and Labour Studies (IFPELAC) by entering into a joint Memorandum of Understanding (MoU); to build and operate the Balama Professional Training Centre. The direct primary beneficiaries of the centre are the 8 Host communities of Syrah's Balama Graphite Operation.
The intent of the training centre is to improve employability of members of the Host Communities across all industries, minimising the reliance on the Balama Graphite Operation as the sole source of employment in the District and to promote the generation of new and novel livelihoods.
The social innovation of the BPTC was shown in its capacity to drive change in Northern Mozambique via its delivery of practical training in basic mechanical, electrical and work readiness. These skills are complimentary to yet separate from their Graphite Operations.
Additionally, the BPTC engages a health promotion curriculum, designed to address the significant health risks in the district.
The community benefits from the program are the upskilling of people within the host communities and the increased awareness of healthcare and hygiene practice.
Headquartered in Melbourne, Syrah Resources are an Australian listed (ASX:SYR)  minerals company with a focus on natural graphite. The company aims to leverage the globally significant Balama asset in Mozambique to develop an integrated battery anode material and industrial products business.
According to Jordan Morrisey, former Chief People Officer at Syrah Resources, "Sustainability is a broad term that may mean different things to different companies."
"However, at Syrah Resources, Health, Safety & Environmental Excellence and Host Community & Institutional Strengthening are the strategic pillars."
Want to hear more about Australian companies forging positive socio-economic change in communities across the continent? Register for ADU or the AAMEG Africa Awards Event.