THE AAMEG AFRICA AWARDS CEREMONY AND COCKTAIL RECEPTION – SPONSORED BY PERENTI
Event Date | 01 Sep - 01 Sep 2021 @ 5:00 pm - 7:00 pm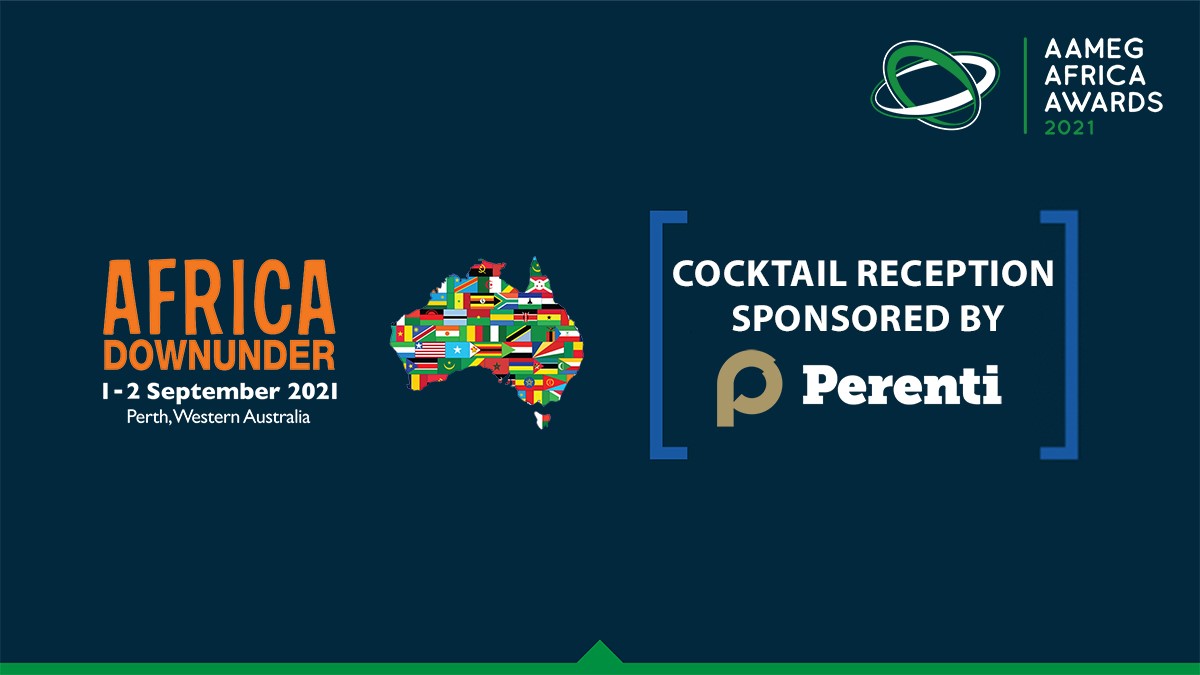 AAMEG welcomes members and non-members to attend our third annual Africa Awards, to be held at the Pan Pacific Hotel in Perth.

The Ceremony ties in with the opening night of Africa Down Under, where a formal Cocktail Reception – sponsored by Perenti – is set to be held.

Whether you are nominee, or are simply interested in learning more about how good ESG principles can be applied in the mining and resources sector; we welcome your attendance.
EVENT DETAILS
Date: Wednesday, 1 September
Time: => Awards Ceremony: 5.05pm – 6.05pm
            => Cocktail Reception, kindly sponsored by Perenti: 6.05pm – 7.05pm
Location: The AAMEG Africa Awards Ceremony will be held at the Pan Pacific Hotel, Perth as part of the official Africa Down Under Conference Agenda.
Cost: Free for AAMEG members and ADU delegates / $45 for non-members
REGISTRATION ESSENTIAL: https://bit.ly/3B8c0Wj

If you are registered to attend ADU, you will receive automatic access to the Africa Awards, however for catering purposes, registration is still appreciated via the Eventbrite page.
To register for ADU visit: https://www.africadownunderconference.com/registration/
Those who do not have an ADU registration can purchase tickets as an AAMEG – ADU Guest, which will grant the holder with a single session pass from 4:45pm onwards, on 1 September only.
Sign-up to our Newsletter