SIM Senegal 03 – 05 October 2023. Dakar, Senegal
Event Date | 03 Oct - 05 Oct 2023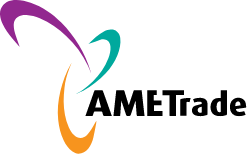 AAMEG is pleased to be supporting the 7th edition of SIM Senegal taking place at the Centre international de conférences Abdou Diouf (CICAD) in Dakar from 03 – 05 October 2023.
The event will be organised by the Ministry of Mines & Geology, Republic of Senegal in association with AME Trade.
SIM Senegal is a bi-annual mining event. The event has established itself as one of the largest mining events in West Africa and is the only event supported by the Senegalese government dedicated to expanding the country's mining sector. SIM Senegal 2023 was officially inaugurated by H.E. the President of the Republic of Senegal, Mr. Macky SALL and by the Honourable Minister of Mines and Geology of Senegal, Dr. Oumar Sarr. 
SIM Senegal 2023 will be organised under the High Patronage of His Excellency Macky SALL, President of the Republic of Senegal.
SIM Senegal 2021 gathered over 900 attendees from 30 countries, consisting of 22 sponsors and more than 80 exhibition stands. The high-level audience demonstrated the importance of the event and its impact on the West African mining sector. 
SIM Senegal attracted a unique and diverse range of mining stakeholders from the following industries: mining service, exploration and production, associations, international and national governments, lawyers, consultants, transport, logistics, finance, banking, and education organisations.
The main theme of SIM Senegal 2023 will be "Geosciences and the responsible exploitation of mineral resources: challenges and opportunities for economic and social development", the three-day conference and collocated exhibition will showcase the government's strategy on the mining sector and concentrated on new developments and investment for further growth and expansion of the Senegalese mining sector.

Sign-up to our Newsletter