Arab Mining & Minerals
Event Date | 28 Sep - 29 Sep 2021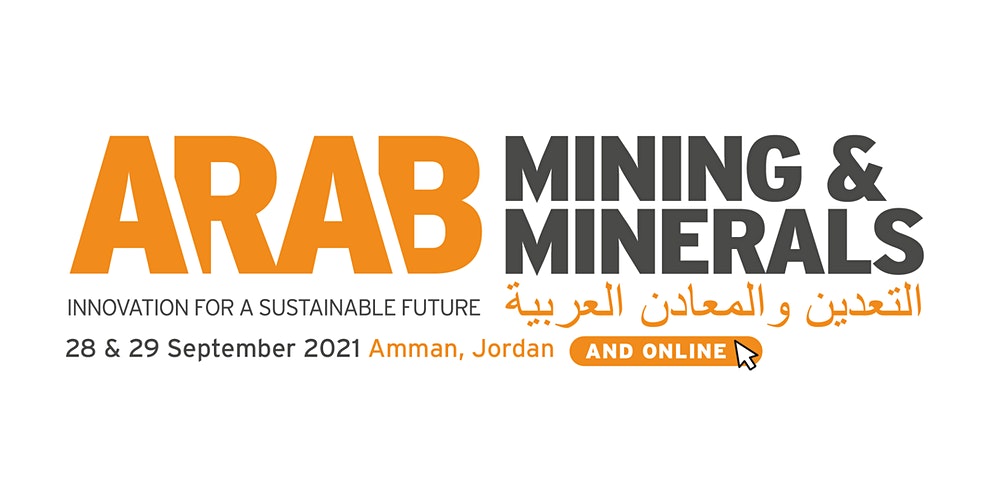 AAMEG is proud to be a supporting partner of the Arab Mining & Minerals to be held physically in Amman, Jordan on the 28th-29th September, alongside a fully virtual programme and a suite of pre-scheduled online meetings.
Jordan's mining sector is prime for rapid growth. The Kingdom is rich in valuable mineral resources and is a global supplier of potash, phosphate & bromine, alongside industrial rocks. The country's new mining strategy is focusing on strategic minerals including gold, copper, zircon and rare earth elements, alongside traditional industrial minerals. Its stable environment and friendly investment laws, offer profitable opportunities for the international mining community.
Arab Mining & Minerals will showcase the attractive mining landscape in the country and other Middle East and North African countries.
Why Attend?
Government Sponsored: Held under the Patronage of the Jordanian Government, Arab Mining will welcome a host of governments across the region, showcasing new exploration opportunities.
Project Focused: Interested in the final mining frontier? New geodata will be on display throughout Arab Mining.
Regionally Focused: Connect with investors, financiers, mining executives & the service industry with a specific industry in the Arabian Nubian Peninsula, Reguibat & Zagros belts.
Technology Driven: What are the latest technology and cutting edge methods in the mining industry?
Live Streamed: Cannot join in Amman? Do not worry, we have you covered. Arab Mining will be live streamed across the world and on demand. All attendees receive access to the virtual platform to network and book meetings.
Sustainability: Arab Mining will prioritise sustainability at the heart of the agenda. How can the mining industry support the world's transition to net zero?
Discount: 10% discount for AAMEG's members who are interested in attending the event.
Sign-up to our Newsletter