An Esteemed Panel of Judges
AAMEG is pleased to be working with an esteemed panel of judges for its third annual AAMEG Africa Awards. Representing an extraordinary calibre of expertise across mining, ESG, sustainability, finance and business consulting, this year's panel will bring a diverse array of perspectives and a commitment to forging mutually beneficial outcomes for the Australian-African minerals and energy industry.
DR MUZA GONDWE
Project Manager – Association of Women in Mining in Africa
A partnership facilitator specialising in mining and sustainability, Dr Muza Gondwe has several years' experience in designing, delivering and evaluating international capacity building programs for government, academic, civil society and industry representatives from Papua New Guinea, Mongolia, Indonesia, Philippines, Zambia, Ghana, Namibia, Nigeria, Guyana and Peru.
She has been involved in programs funded by the World Bank, United Nations Development Program and the Australian Department of Foreign Affairs and Trade.  Passionate about diversity and inclusion, Dr Gondwe volunteers for International Women in Mining as Senior Project Advisor and Association of Women in Mining Africa.  She holds a PhD in Science Communication from the University of Western Australia and Bachelors in Biochemistry from Imperial College, UK.
Dr Gondwe has also worked as the Managing Editor for a World Health Organization Project TropIKA.net, where her role involved developing workflows and managing online collaborative software.  She has also been involved in HIV/Aids project management in Malawi and the Caribbean.
BEN GARGETT
Vice-Chairman of AAMEG
A partner in PwC's Melbourne office and one of the key instigators of the AAMEG Africa Awards, Ben Gargett specialises in financial assurance services to resources industry, primarily mining, but also oil and gas.
Ben's focus on the mining sector led to the development of PwC's Australia-Africa Practice, which he leads nationally. The Australia-Africa practice connects Australian companies with PwC's leading African network with the aim of advancing the capacity of the sector and maximising investment opportunities.
Ben has extensive experience in providing audit and related services to the resources sector globally, working with iconic Australian companies such as Fortescue Metals Group, Newcrest, Rio Tinto and BHP Billiton, large multinationals such as Newmont, Shell and Exxon Mobil and a range of companies across the junior and mid-tier mining sector. Ben was appointed Vice-Chair of AAMEG in November 2016 and continues in this role.
JACOB THAMAGE
Founder – Rockview Advisory
Jacob Thamage, began his career as an Assistant Mining Engineer in Botswana's Ministry of Minerals Energy and Water Resources in 1984. He progressed through the ministry's ranks holding positions of Chief Mining Engineer; Director of Mineral Affairs; Director of Mines responsible for administration and regulation of mining operations; Deputy Permanent Secretary responsible for all aspects of exploration, exploitation and promotion of investments in Botswana's minerals sector. In 2010, he was appointed Coordinator of the Diamond Hub to drive Botswana's development of the downstream diamond sector.
In June 2016 he joined the African Development Bank as Chief Mining Regulatory Officer until end of 2017. In 2018 he set up Rockview Advisory to provide advisory services in the minerals sector with focus on entities wishing to invest Botswana.
Jacob has previously served on the Boards of Botswana Innovation Hub (deputy Chairman), Tati Nickel Mining Company (Chairman), Botswana Ash Company (Deputy Chairperson) and Okavango Diamond Company (Founding Chairperson), Debswana mining company, Diamond Trading Company Botswana (DTCB) and Botswana Diamond Valuing Company.
Jacob holds a Diploma in Mining Technology from Haileybury School of Mines, Ontario Canada, a B. Engineering (Mining) degree from the Technical University of Nova Scotia, Canada, a Graduate Management Diploma and an MBA (International Business) from the Netherlands School of Business, Holland.
He has recently joined the Advisory Board of the African Mining Forum.
CHRIS MCCOMBE
General Manager – Sustainability for the MCA
The General Manager in Sustainability for the Minerals Council of Australia, Chris McCombe, has over twenty years' experience in geoscientific, environmental and sustainability policy in  both public and private sectors within Australia and internationally.
Chris is involved with leading key initiatives, which support the minerals industry's environmental, social and governance performance. This includes the implementation of the Towards Sustainable Mining system in Australia.
Prior to his current role, Chris worked for the International Council of Mining and Metals in 2018, which was focussed on global water issues. Additionally to this, Chris was the Manager for the Queensland Government's Abandoned Mines Program and obtains additional experience working as an environmental consultant across both Australia and the United Kingdom.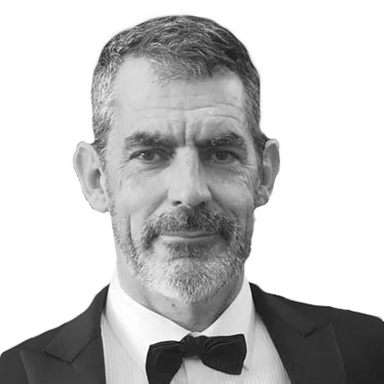 WILLIAM WITHAM
CEO of AAMEG
Currently the CEO of AAMEG, William has held senior executive roles across the Australian and African resources sector for over two decades and has worked directly in Namibia, Botswana, Cameroon, Congo, Gabon, Egypt, Niger and Kenya. He has further experience in member-based organisation leadership, including with the Chamber of Minerals & Energy WA (Government Relations and Policy), National Party WA (Corporate Director) and South Coast Natural Resource Management Inc. (Chair).
William's experience spans corporate leadership in resource development in Africa, senior roles in resource sector representative bodies and direct experience in Government lobbying and negotiating at the State and Federal levels.